Welcome To Southern Kentucky Vascular
State-of-the-Art Vascular Care in Southern Kentucky
Welcome to the Private Practice of Vascular Surgeon, Dr. Don W. Brown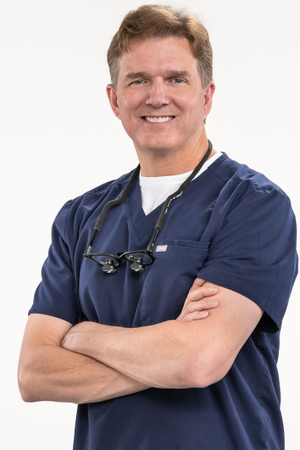 Meet Dr. Don Brown
Top vascular surgeon and Somerset resident, Don Brown, DO, FACS, FACOS is proud to offer advanced vascular care to our patients in southern Kentucky and beyond. We are accepting new patients at our clinic location at 50 MedPark Square Drive Suite 3 in Somerset, Kentucky, conveniently located near Lake Cumberland Regional Hospital where Dr. Brown has medical privileges. Our interim procedure center is located at 25 MedPark Dr. Suite 3, Somerset, KY 42503. Our new Southern Kentucky Vascular Procedure Center is in the process of being built and will be completed in 2023.
In addition to providing state-of-the-art vascular care to patients throughout our region in Southern Kentucky, Dr. Brown is committed to providing continuing education programs to physicians in our region with the goal of improving patient outcomes for chronic conditions.
Learn more about Dr. Brown's experience here.
Vascular Conditions We Treat at Southern Kentucky Vascular
Our team of medical professionals is dedicated to providing you with top-rated care for any vascular disease you may be suffering from. Through the latest technology and knowledge, we will work to find the right course of treatment for you and get started as soon as possible on getting you on the road to recovery. The vascular conditions that we treat and the services that we provide at our vascular surgeon practice include:
What You Can Expect
Our team of caring and talented professionals is here to make a difference in your experience with healthcare. We strive to ensure patients and their families are treated with respect, attentive and personalized care from the moment you come in our doors until following up after your procedure.
We are here to serve your vascular needs and to ensure you have a great experience with Southern Kentucky Vascular.
The Benefits of Vascular Surgery 
Many vascular diseases require surgery in order to treat them with to help restore and improve your health. Vascular surgery is generally safe, especially when you choose an experienced vascular surgeon who uses the latest technology and techniques in treatment. As with all surgery, there are risks. Talk with Dr. Don Brown to learn more about the risks that may come with your vascular surgery, and what can be done to help reduce them. The benefits of surgical treatment can vary depending on your specific condition and level of health. The goal of most treatments, when it comes to vascular health, is primarily to increase blood flow and reduce risk of serious complications from conditions. If you are considering vascular surgery, it is important to discuss the risks and benefits with a medical professional who can help you decide if the surgery is right for you.

What our Patients are saying
Wonderful Service
"Wonderful service. The Doctor and nurses were exceptional. So thankful for this office."
~ Paulette S.
Exceptional Work
"Dr. Brown does Exceptional work! Very thorough and polite. The nurses that got me prepped were very nice and gentle. Highly recommend them."
~ Kathy D.
Fantastic
"Dr. Brown does FANTASTIC work!! Exceptionally thorough with a phenomenal bedside manner. Staff worked with us to the fullest and were always accommodating!"
~ Heather G.
Vascular Care In a Comfortable Environment